Cordless Sander Shootout – Ridgid vs. DeWalt vs. Milwaukee
This post is part of a paid partnership with the Home Depot and contains affiliate links.
The major tool companies have made one thing clear in 2018/19. Batteries are in. Not just for drills, jigsaws, and reciprocating saws but sanders, too. It is a bit of a stretch to think of moving from a corded to a cordless sander, but it really makes sense. With brushless motors, HEPA filters, and the advances in battery technology, not getting chased around by a cord totally makes sense.
I have had my chance over the last year and some change to get to know some of the more popular units. Check out my review of Milwaukee's M18 here.  Today we are going to try something a little different and do a hand tool shootout looking at these sanders, but this time here on the blog.  If there is enough interest I will make a video on it, so let me know in the comments if that is something you are into!

The Cordless Competitors
There are a lot of cordless sanders out there but these are the three I have and feel comfortable giving my opinion on. If there is any else you think might interest you for the final video on this let me know and I can try and get hold of them. For this shootout we are going to look at the DeWalt 20-volt MAX Brushless Cordless Sander (DCW210), the Ridgid 18-Volt Cordless Sander (R8606B,) and the Milwaukee M18 Cordless Sander (2648-20).
Model
Milwaukee M18
Ridgid 18-Volt
DeWalt 20-Volt MAX
Price (as of 10/1/19)
$99.00
(Raw Tool)
$69.00
(Raw Tool)
$129.00
(Raw Tool)
Disc Size
5 in.
5 in.
5 in.
Motor
Brushed
Brushed
Brushless
Dust Collection
Filtered Canister
Bag
Bag
Weight
2.7lbs
3.620lbs
2.6lbs
Speed
Variable (12,000 Max)
Variable (11,000 Max)
Variable (12,000 Max)
Warranty
5 Year
Lifetime SA
3 Year
Battery Life

This is the first thing that I think jumps to mind when you are talking about a cordless sander. And DeWalt has just changed the game. The new DeWalt DCW210 is the first of these cordless sanders to feature a brushless motor. Not only does this mean no exhaustible parts to replace but also potentially A LOT better battery life. I haven't done a full run-time test (gotta save something for the video) but I will tell you, I get the kind of run-time on the DeWalt on high that I get on the other units on low (typically around 30-40 minutes on a 3ah battery). The other 2 sanders can run for 40 minutes but only on low. This makes the DeWalt the strongest contender for full-time use for sure. I bet you will see brushless models from Milwaukee and Ridgid anytime now…(we're waiting.)

Ergonomics

One of the things you will notice almost immediately with a cordless sander vs. a corded sander is all of the additional hand positions available without the tail for the power cord. There is some fatigue on your hand using any sander, and when you go cordless you can grab the battery, the body and all kinds of other spots to place your numb digits. Just edging out the other two is the Milwaukee M18. The DeWalt is designed like you had a robot hand, the Ridgid is great if you were an NBA player (and my hands aren't small) but only the Milwaukee appears designed for regular human hands.

Dust Collection

All three of these units are better than their corded brethren in dust collection. I don't fully understand why this is but there is far less dust thrown up with any of these than any of the traditional big-box store models. I would put these in the league of premium sanders in dust collection, especially when paired with Diablo Mesh pads. I didn't do any scientific testing to validate one vs another because they were all seemingly within spitting distance of each other. The one knock on any of them would be the additional parts needed for the Milwaukee to attach it to a vacuum hose (due to the custom dust canister rather than a standard bag.)

Special Features?

OK, this is really just a section to acknowledge that the DeWalt DCW210 sander added a brake (FINALLY.) This is by no means necessary, but finally, you can set down your sander on a work-piece without worrying about marring, swirls, burns or scratches. The brake stops the sanding disc immediately.

So, Which Cordless Sander is my New Daily Driver?

With 40-minute max run time, I will still probably stick with my corded sander for the most part. But for quick jobs, and finish sanding when the dust becomes very fine, I will likely start steering toward the DeWalt. Mainly because of the battery life, and that brake. It also feels more powerful, but I can't really put my finger on why. I wish the ergonomics were better, but it follows that standard DeWalt heavy industrial look that is their brand standard. Personally, I prefer feel to looks. I think they have sold the yellow and black well enough to be able to start making proper ergonomic tools. Take a look for yourself.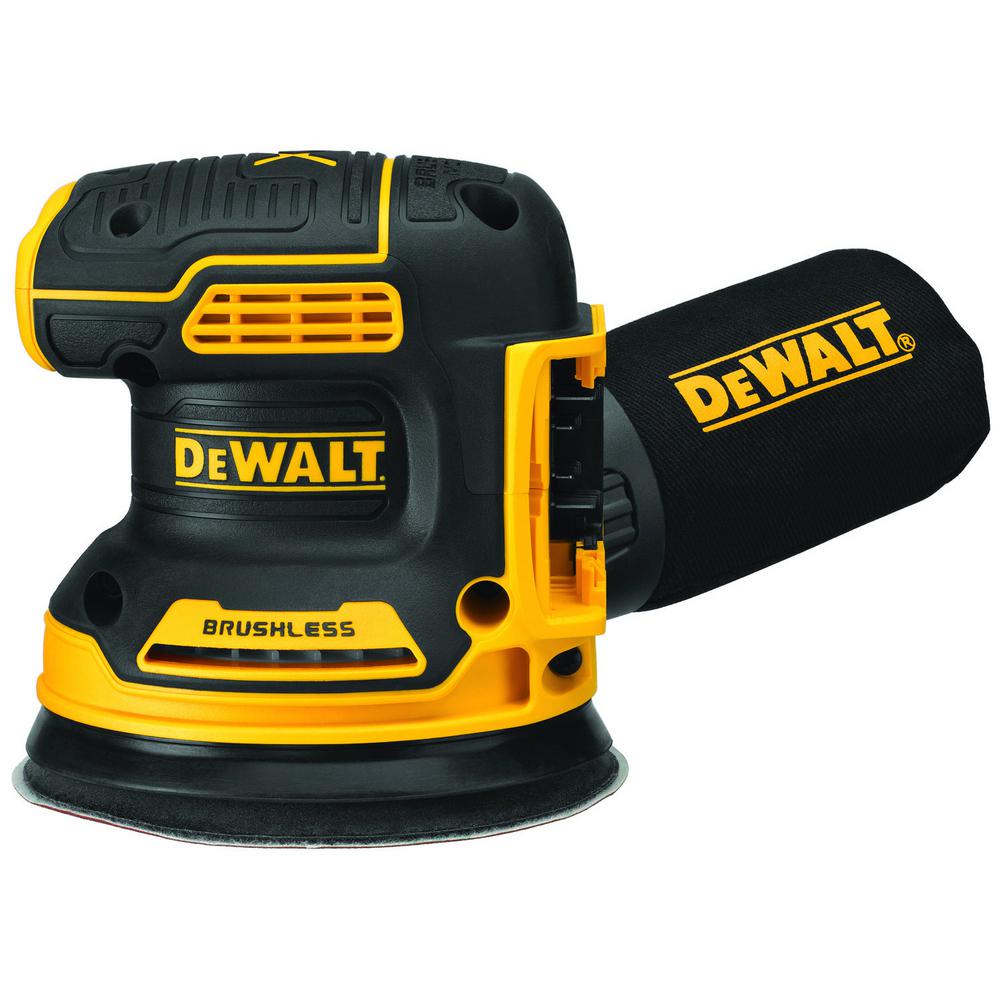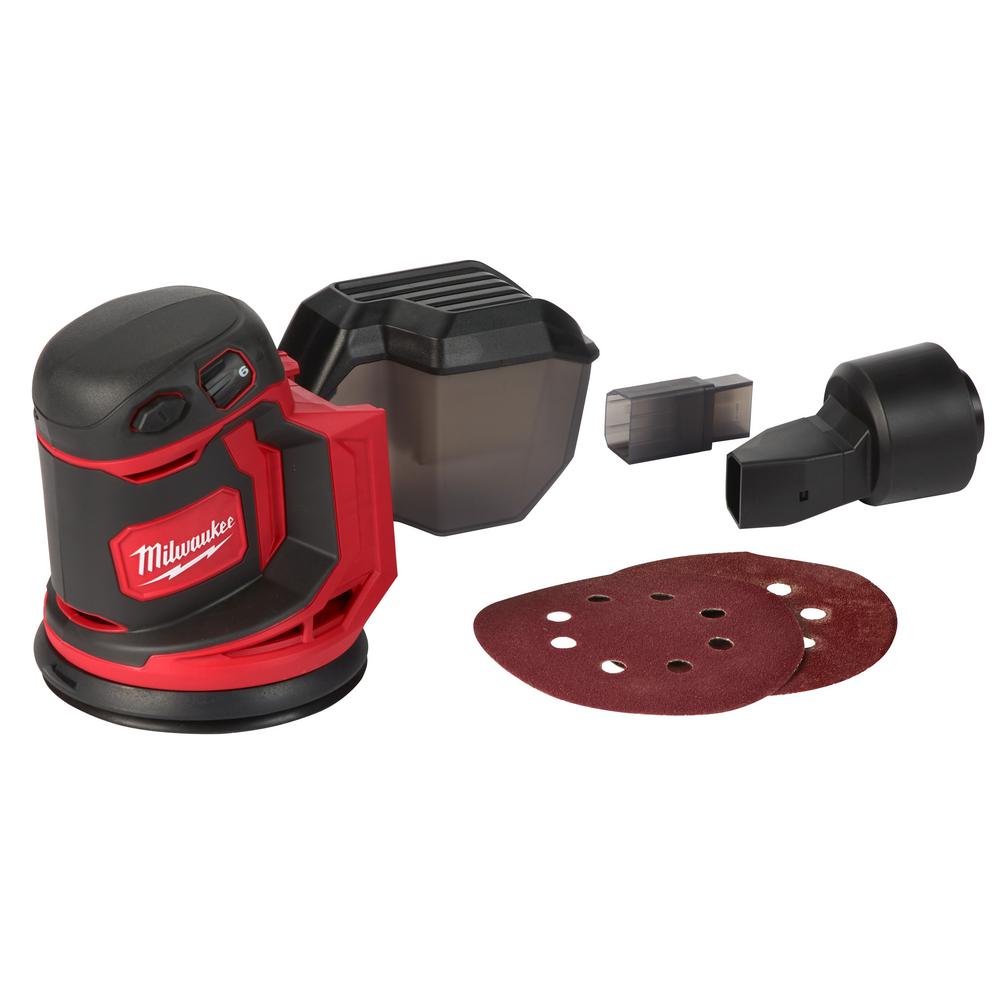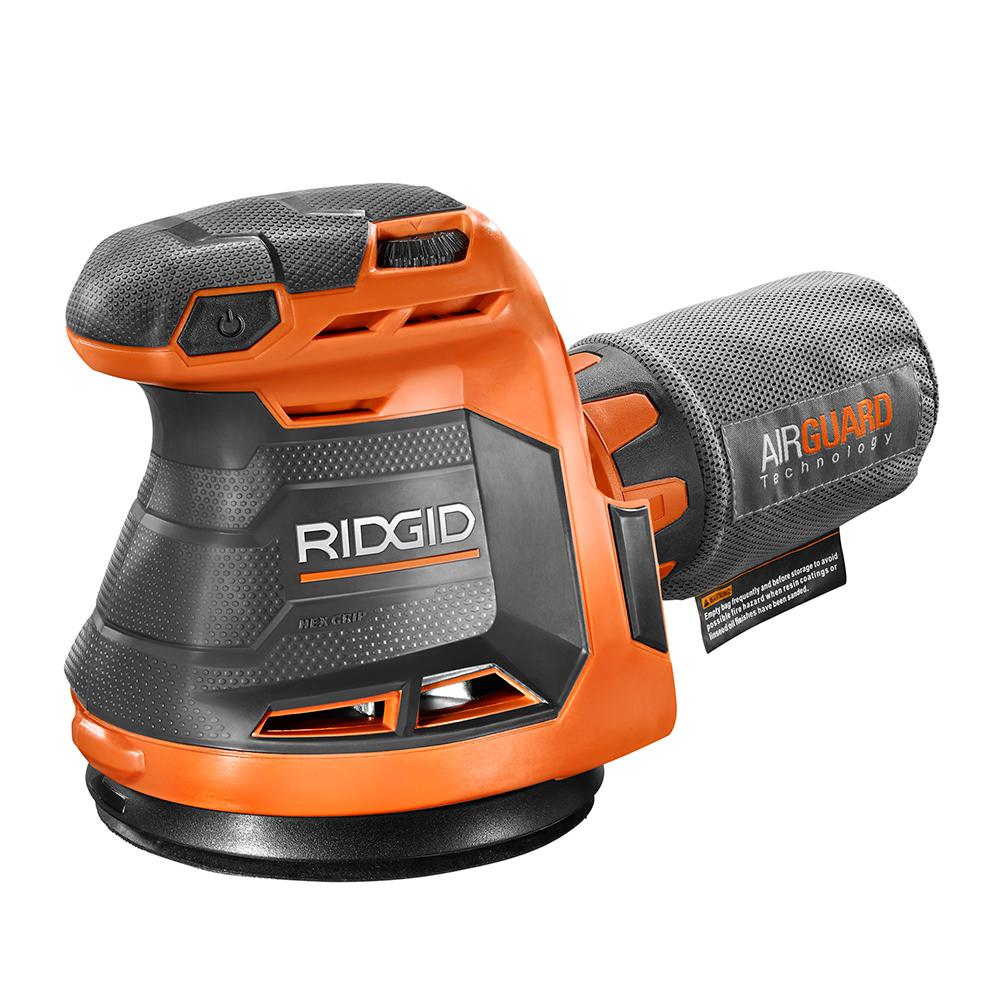 What do you guys think? Is it time to start thinking more about human hands rather than an industrial design brand standard? If the Milwaukee had a simple bag, a brushless motor, and a brake I would be all over it. The Ridgid is still a great buy if you are on that battery system, but it is lacking on battery life, and the Milwaukee edges it out just barely in ergonomics.
Here are some more reviews you might dig:
What's up with all this tech on a sander?
New Tools used in my bathroom remodel
Time to clean up that table saw?
Keep your tools sharp and your mind sharper
Rick
I acknowledge that The Home Depot is partnering with me to participate in the promotional program described above (the "Program").
As a part of the Program, I am receiving compensation in the form of products and services, for the purpose of promoting The Home Depot. All expressed opinions and experiences are my own words. My post complies with the Word Of Mouth Marketing Association (WOMMA) Ethics
Code and applicable Federal Trade Commission guidelines.